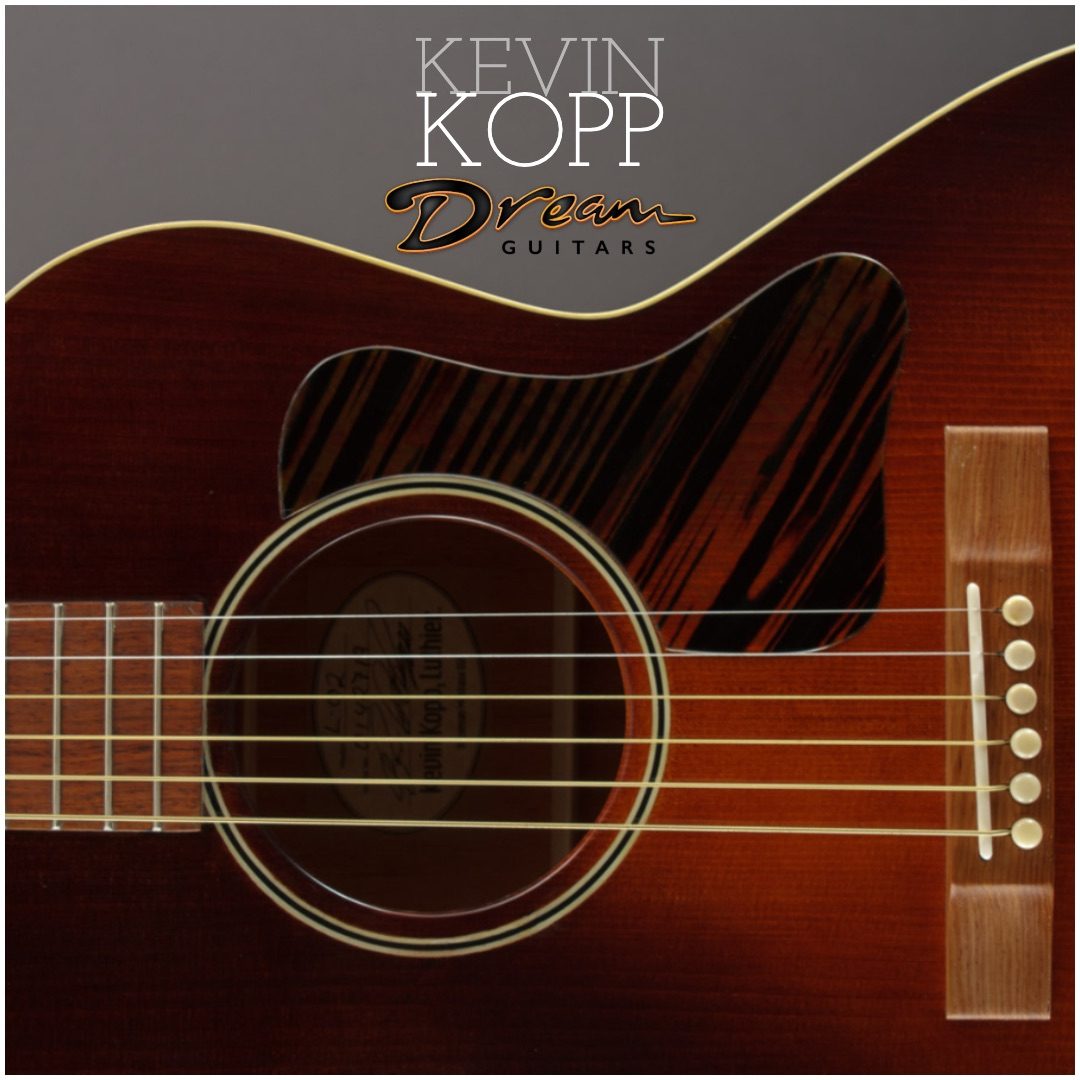 We're proud to announce we've signed Kevin Kopp up with our dream team, and we've already got a new build in the works. Stay tuned for that one coming up on the site. In the meantime, here's a chat about life & lutherie we snagged with Kevin where we discuss his building style and what it's like to live in Montana as a guitarmaker.
Here's a link to all our past and present Kopp guitars: https://www.dreamguitars.com/shop/builders/kopp.html. More coming soon!
LW: Let's get down to it. What's on your bench right now?
KK: Montana is not known for its tropical weather, so I try and build two runs a year to be shipped when the weather is not so inclement. I just shipped the spring batch out. So I'm nailing down the next orders, and staring down a list of Honey-Do's at home.
LW: You have an aesthetic that appears to be informed by a vintage style. Can you speak to what it's like to work within that framework? In what ways do you feel your work stands apart?
KK: Most acoustic folks are pretty conservative with their aesthetics, and that's fine. We have a wonderful history to draw from. I feel I've been granted plenty of leeway to tinker with things under the hood. I don't really feel constrained at all.
LW: You've built guitars for several incredible musicians, among them one of my personal all-time favorites, Darrell Scott. What's it like working with a performer of that notoriety?
KK: Yeah, and Leo has always been one of my all time favorites too. I was definitely gob smacked at first, but if you are lucky enough to get to spend a little time with them, you realize that we are all just human beings. Talents, quirks, and all. It was kind of refreshing actually.
LW: Let's shift gears a bit. Please describe your approach to voicing an instrument. How did you first find your voice, and how do you continue to experiment?
KK:I think I'm still expanding and refining my voice with every batch I build, that's what makes it so fun. I don't know if you ever really get to a place where you can say, "Yup, that's as good as it gets!" Every new run throws challenges and opportunities at you. I think just trying to stay in tune (sorry) with your materials and the process and letting things become as intuitive as possible is what works for me. I do take notes, but I'm not a "test it, scientific" kind of guitar builder.
LW: Any interesting facts about your shop arrangement that you'd like to share?
KK: The interesting thing about shop space? Stuff always expands to occupy every available square foot!
LW: Other than building instruments, what do you enjoy doing?
KK: My wife and I really enjoy being out in nature up at the cabin. No cell phones, electricity, nothing! It's wonderful! Love to forage for wild mushrooms and huckleberries, I like to cook. OK, I like to eat, so I got conscripted. Spending time with my dog hiking. Pretty simple basic stuff really. I enjoy the luxury of just being able to slow things down a little bit. Good for the soul!
LW: So, if you had not become a guitar maker, where do you think life would have led you?
KK: Well every morning I get up and thank my lucky stars for how I'm able to earn my keep! Besides, I was a terrible waiter. Don't even want to think about being the 4th generation coal miner. No offense to miners.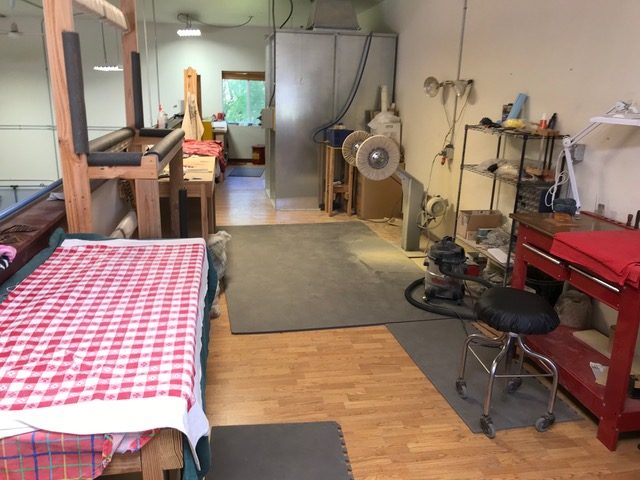 LW: What music are you listening to right now?
KK: Actually I've been endowed with a pretty broad musical pallet. Really the only two things I don't listen to are Rap and Opera. There is just so much good music out there available to us these days. It's hard to even scratch the surface. I just found Marty O'Reilly and the Old Soul's Orchestra album. "Pray for Rain," That's been on quite a bit the last couple of weeks. Old Blues, Gospel, Reggae, Hawaiian, Jazz (just got turned on to the 60-70s Ethiopian Jazz scene, who knew?)
LW: We loved the Nick Lucas model you sent us recently. Can you give us a sneak preview of what we can expect next?
KK: If you loved it, then hopefully more of the same! As a small builder I believe consistency is one of the most important traits I can foster in my work. Actually you should be getting a delivery in the mail in the next day or so.
https://cdn.dreamguitars.com/2021/06/81BkqTN4-kevinkoppdreamguitarsdealerpromo62619-1.jpg
1080
1080
Logan Wells
https://cdn.dreamguitars.com/2021/06/dreamguitars-logo.png
Logan Wells
2019-06-26 15:46:11
2021-06-30 14:02:17
Dream Family Welcomes Kevin Kopp